CD-i 180 emulation screenshots
These screenshots were made to illustrate the workings of the CD-i 180 player as currently emulated in the development version of CD-i Emulator.

The emulated ROM is from the CDI 181 Multimedia Controller (MMC) module, as I don't have a ROM yet for the CDI 182 Expansion module. The ROM version is 1.1 which is the final version for this player. The CDI 180 CD-i Player module does not have any ROMs.

See my CD-i Bits blog for the full story about the CD-i 180 player.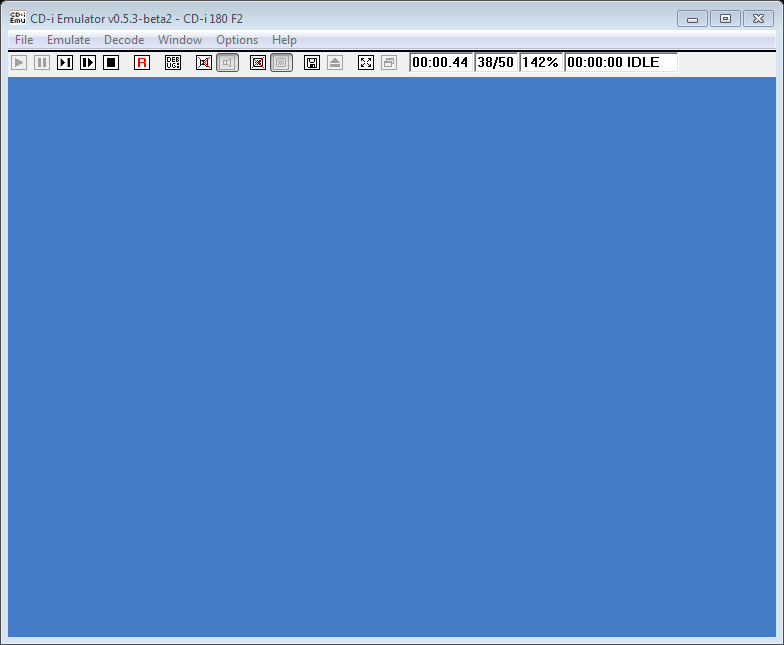 There is no fancy boot logo; the screen is just lightish blue for a few seconds.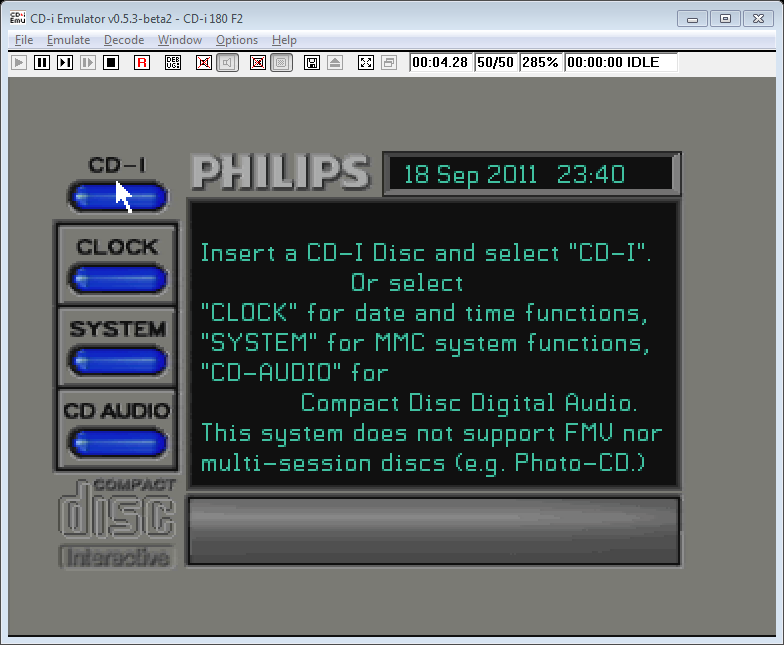 The main screen shows four options: CD-I, CLOCK, SYSTEM, CD AUDIO.


CD-I option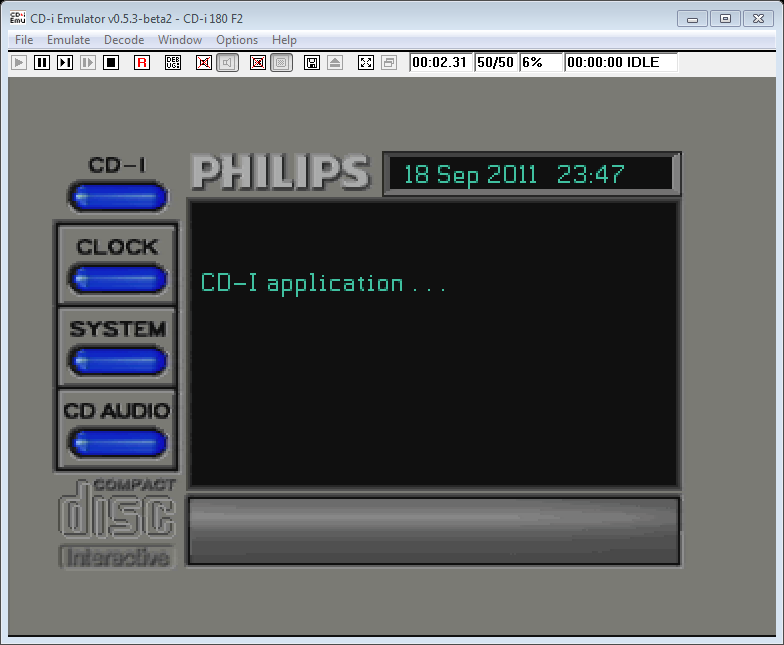 After selecting "CD-I", the player tries to start a CD-i application.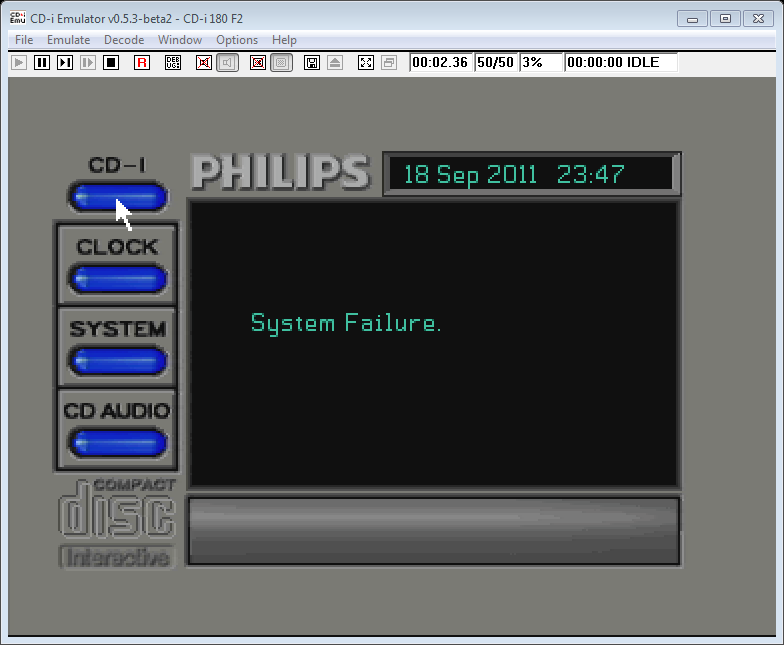 As disc emulation isn't functional yet, this fails.


CLOCK option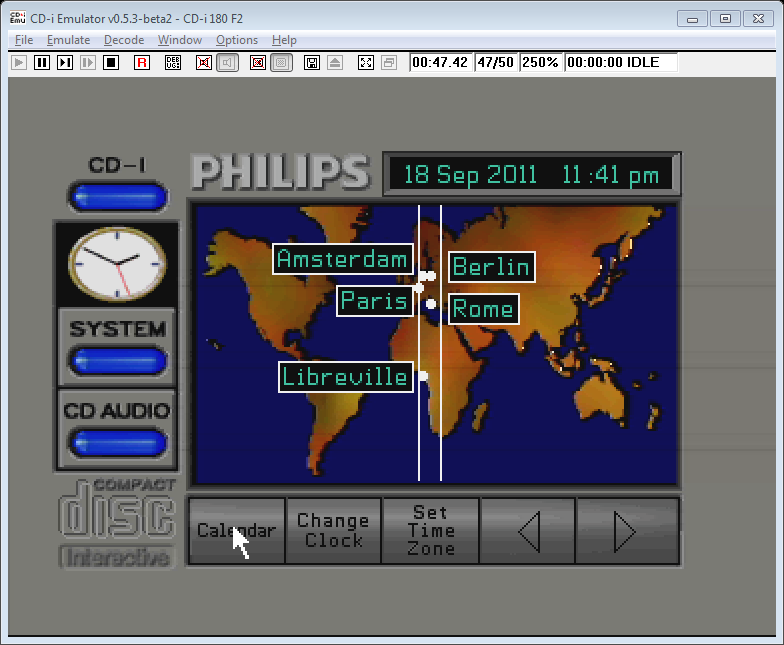 Selecting "CLOCK" brings up a very nice timezone selection screen with clickable buttons below.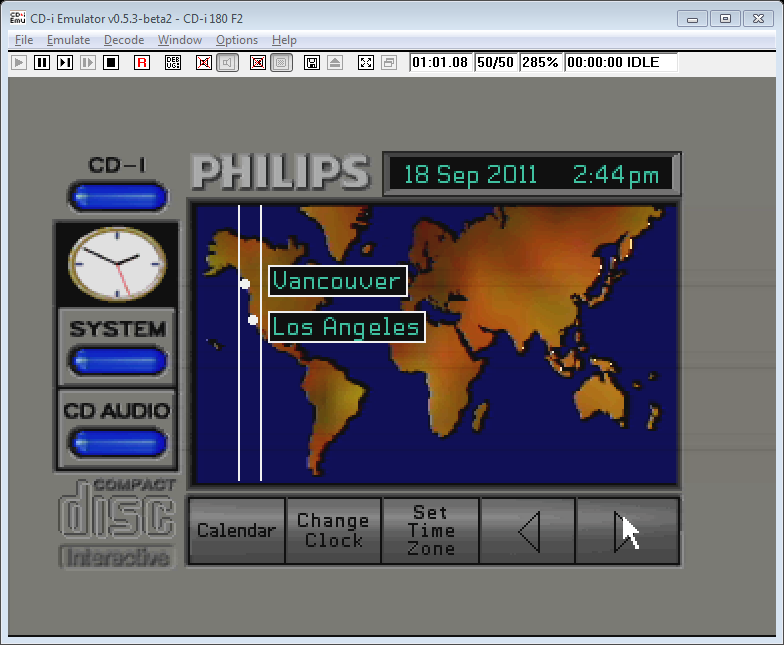 This is the timezone of PIMA, note the changed time!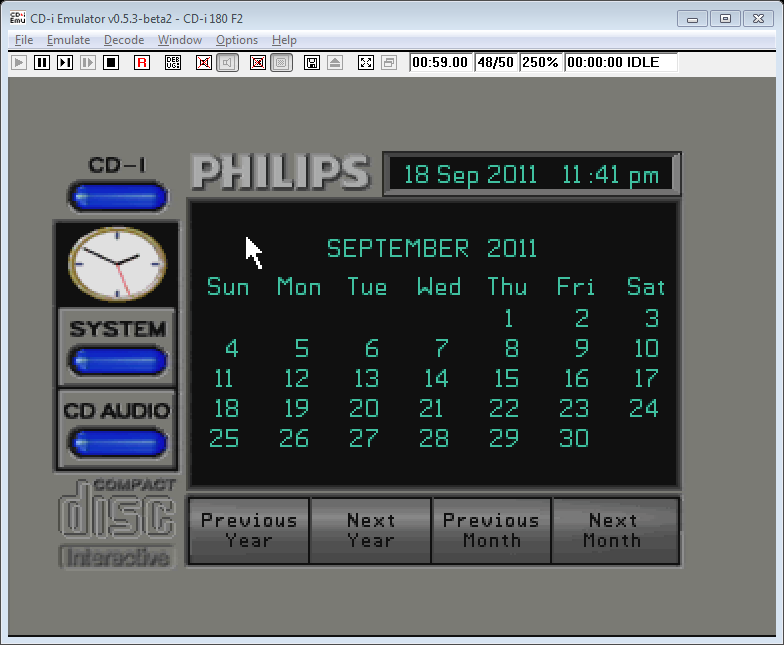 Pressing "Calendar" brings up a calender screen.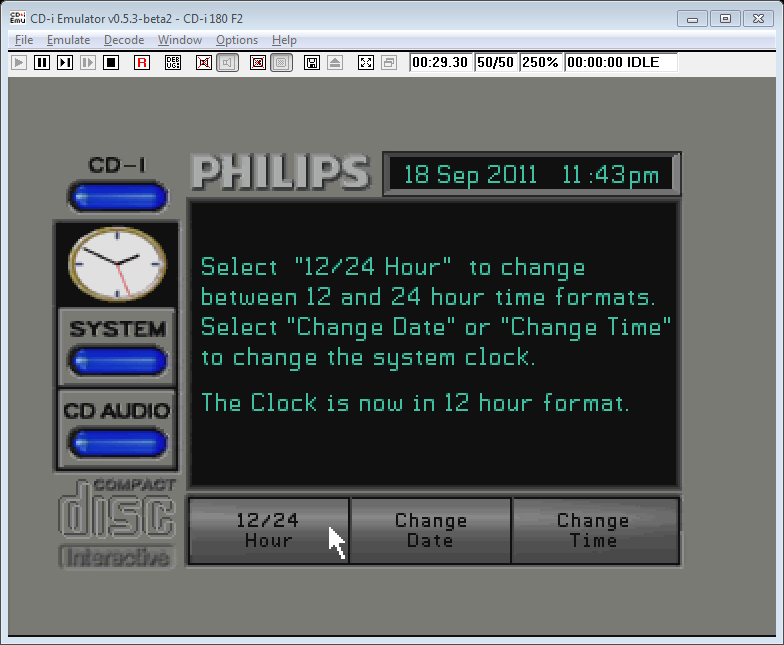 Pressing "Change Clock" to change between 12 and 24 hour format or...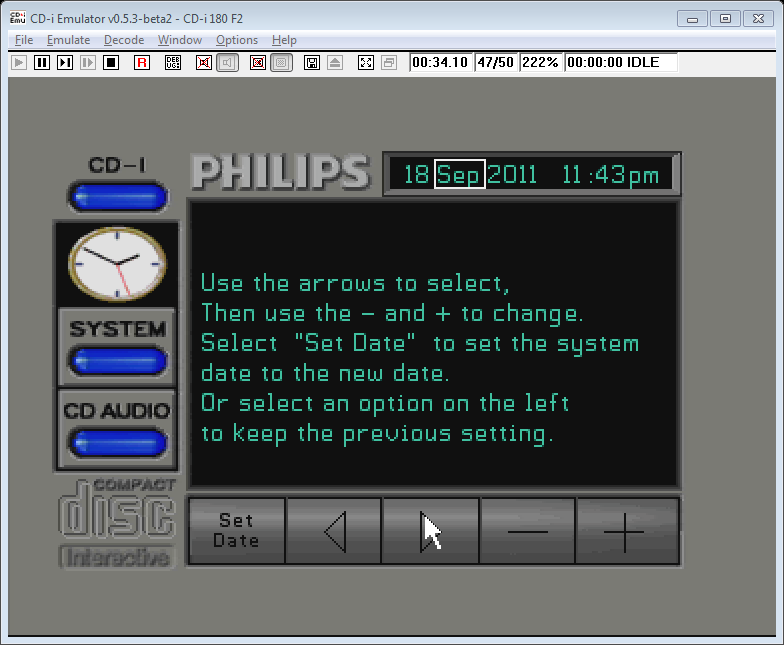 press "Change Date" to change the date or...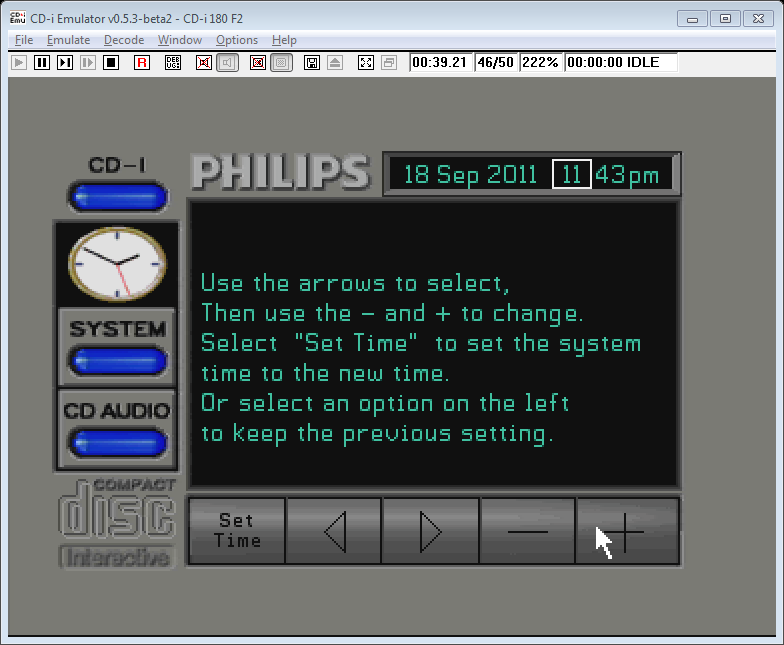 press "Change Time" to change the time.


SYSTEM option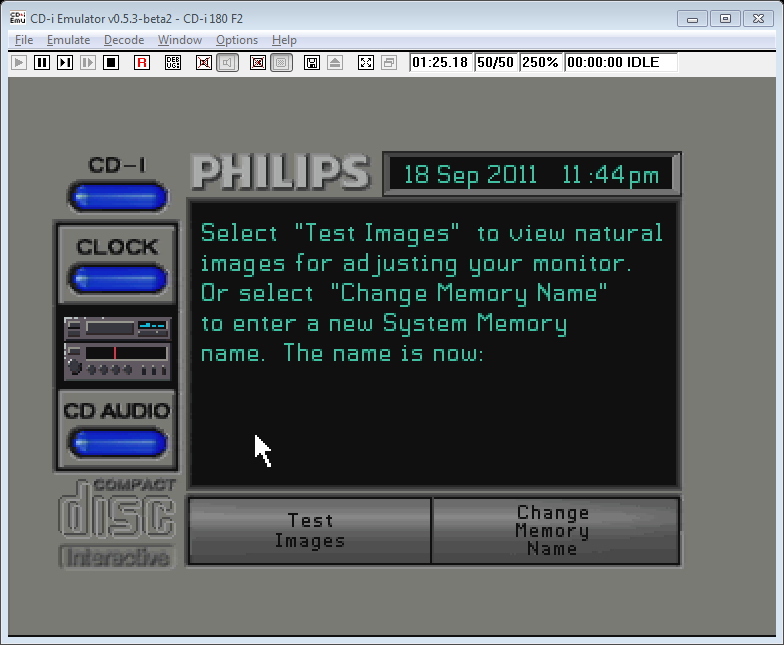 Selecting "SYSTEM" brings up two interesting buttons. If you have a CDI 182 module connected, this screen presumable changes.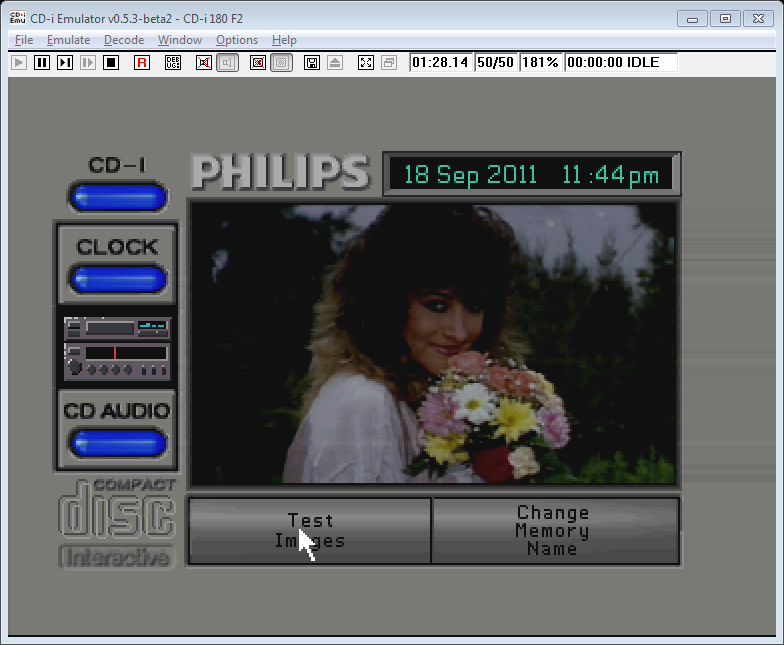 Press "Test Images" to get this portrait photograph.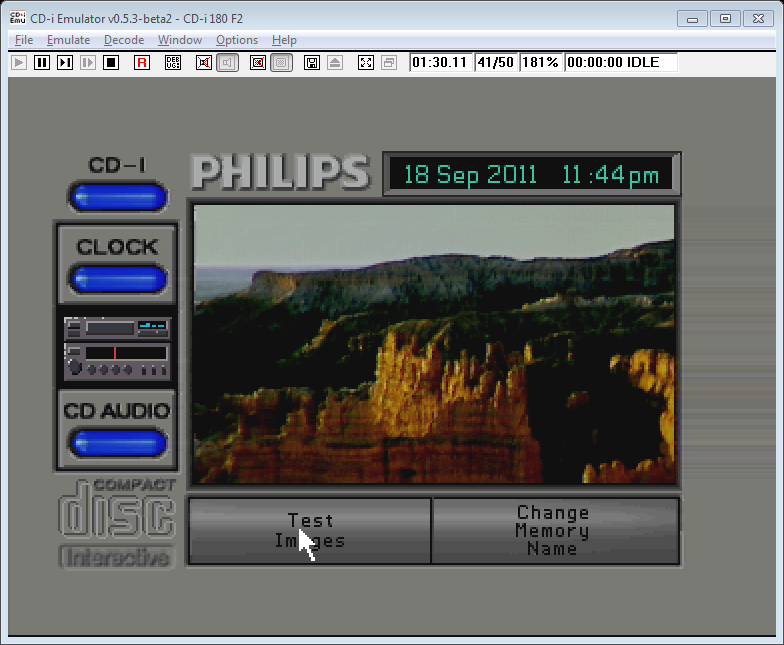 Pressing "Test Images" again brings up a landscape photograph.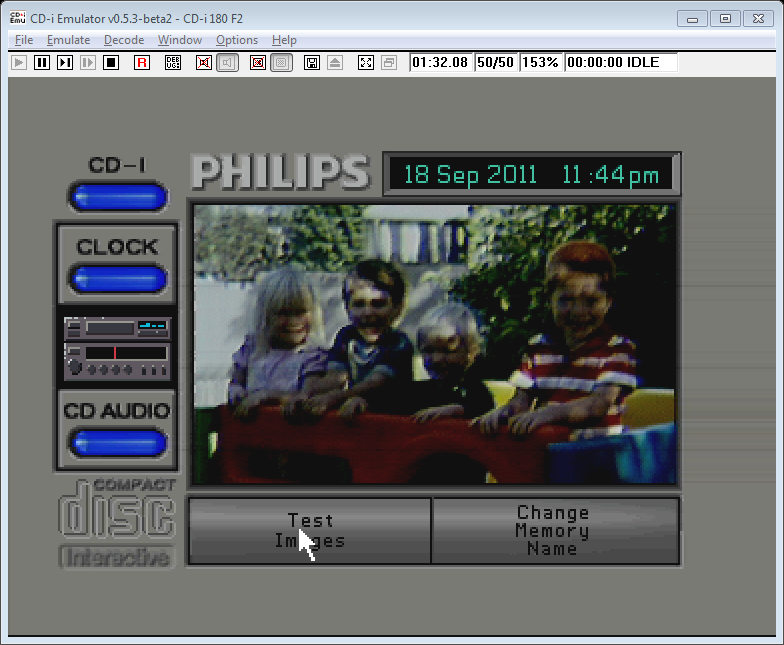 And some kids in an amusement park ride. Wonder whose these are!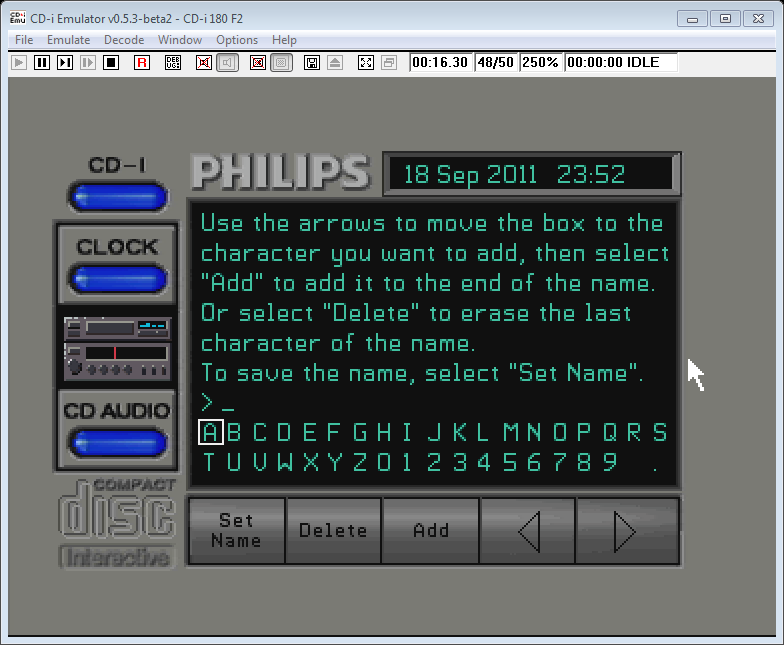 Press "Change Memory Name" to get this screen.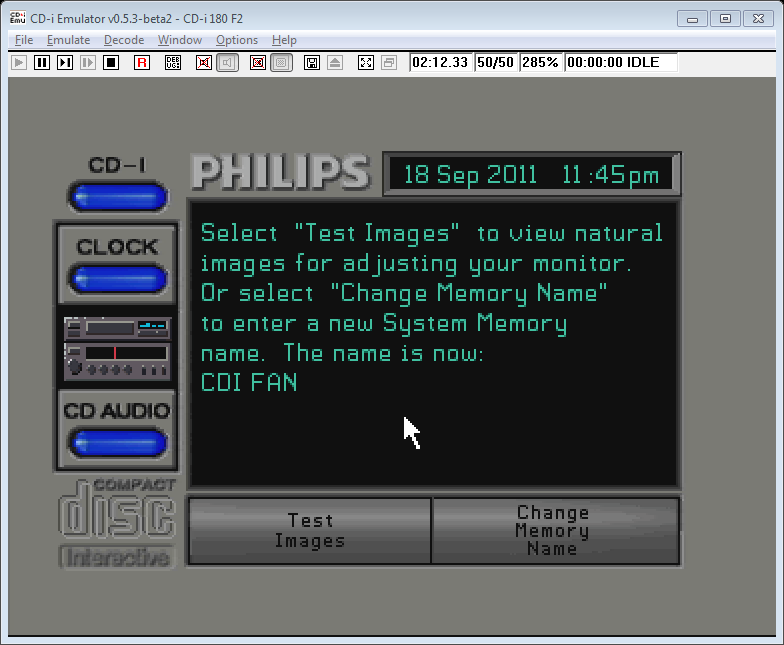 Here I changed the System Memory Name to "CDI FAN" just for kicks.


CD AUDIO option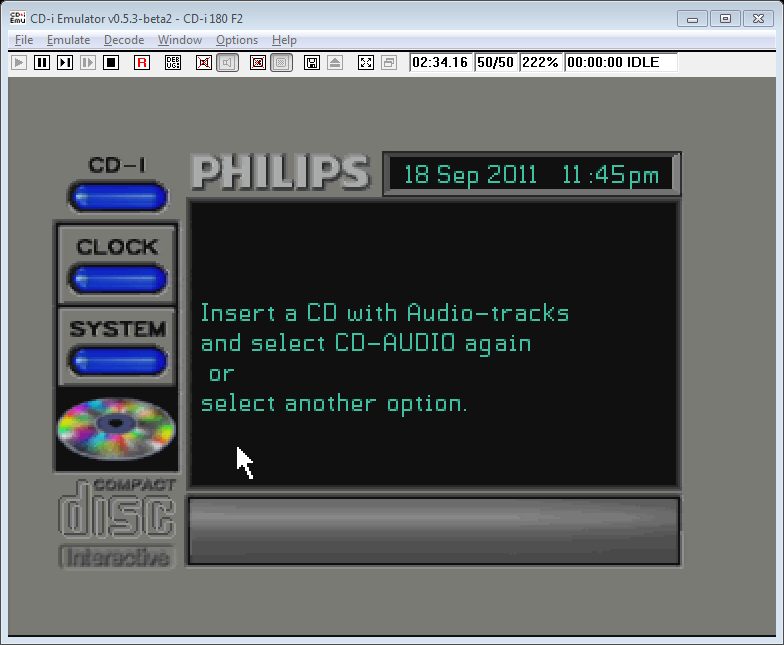 Selecting "CD AUDIO" brings up this screen as disc emulation isn't functional yet.


Conclusion
The CD-i 180 player has a nice menu system. It looks kinda basic but has some interesting specials. In particular, the time zone display is nice. Some of the screens could do with more hotspots, though.